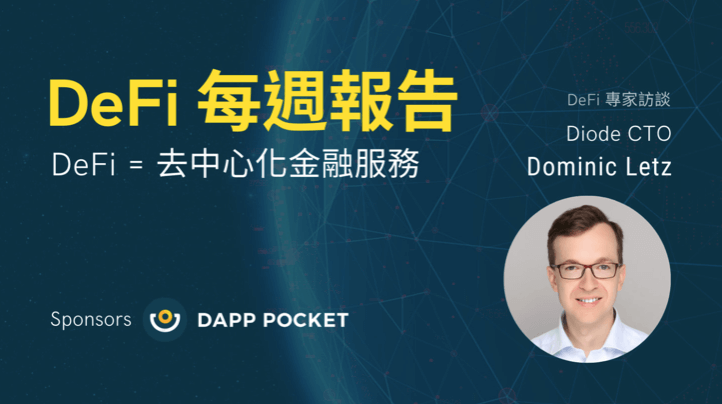 Diode CTO Dominic Letz Featured on the Weekly DeFi Podcast
by Yahsin Huang | June 13, 2020 | Category: Diode
Our CTO Dominic Letz was invited to go on the Weekly DeFi podcast as a guest recently. Dominic and the Boston-based podcast host Thomas, did the interview over the Internet, talked about the future of the Internet, what is the Web3 revolution, how time is a fundamental problem with Internet security, what is the Diode Network, and more importantly, how you can make a positive impact in the Web3 ecosystem.
Have a listen here. A summary of some of the key points discussed in the podcast can be viewed here (in Mandarin).
"If we can establish a secure way of knowing - no matter where we are - the current time, then we have solved a big problem in terms of resolving PKI securely," said Dominic. "We see Diode being a fundamental protocol for all kinds of decentralized applications in the future"
Some of the topics that Dominic talked about in the interview were also explored at the presentation he gave at Raspberry Pi Taipei Meetup event in April, the talk he gave at Elixir Berlin Meetup in Berlin, Germany in October, as well as another talk at COSCUP, Taiwan's biggest open source conference last summer. Diode's presentation slides are publicly available on Github.
COSCUP 2019 [Diode DPKI] Why blockchain is the solution to IoT security
Many thanks to Thomas, Weekly DeFi, and Dapp Pocket for producing high-quality podcasts and raising awareness of underreported issues in the community!