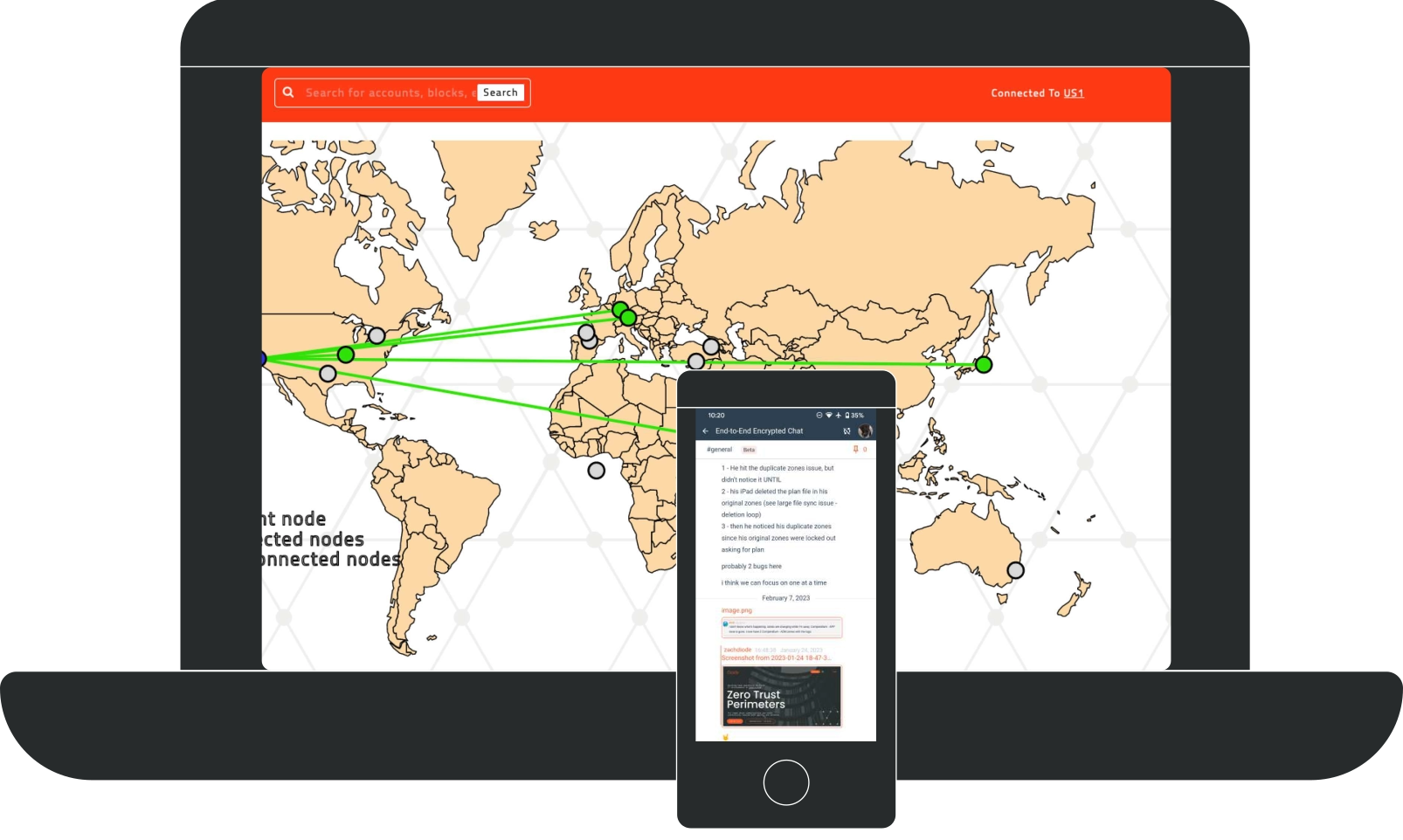 Zero trust data fabric
Security and Access.
The Diode Network is the world's most advanced Smart Network. It is an open-source web3 communications network that combines the highest security with the best accessibility. And it's available off-the-shelf as a service to the world.
We believe the Diode Network is the beginning of great things for the future of the Internet.
Automated Security
The Diode Network uses hardened smart contracts running on a blockchain network to automate provisioning and to guarantee security. This means you can use it like a SaaS product and operate your appliclation like an air-gapped security environment.
Use for
Custom apps, private networks, fleet sponsorship
Use the public network off the shelf, extend with your own relay node, or connect with us about private network options.
Your Own Relay Node
You can host your own Diode Network relay node (aka PoP Node) to expand the reach of the Diode Network. As a node host, you can also direct your assets to prioritize the use of your own nodes to further isolate your traffic, reduce your cost, and to integrate with enterprise tools.
Private Networks
Connect with us to learn about how you can deploy and use a fully private Diode Network to enable your Enterprise.
No third parties means Zero Leakage™
Our solutions.